So I have adamantly argued for years that leggings are not pants, especially when they are semi-see thru. I think we've all done that accidentally before – you go to the store and you're like "What! $3.00 for leggings?! What a steal!" only to find out those leggings categorize more as tights – yuck. I think my hatred of leggings also stems from not having the perfect body that looks what I thought was "appropriate" in leggings – which by the way we should totally not shame our bodies! Now a days you will often find me rocking a legging because when I'm on the go, sometimes they are the best choice. Many girls have been wearing them just the same as any other pair of pants, as for me I usually layer mine with a tunic. I know what you might be thinking, "Alexa, you just said to be proud of your body!", but I'm still an old dog learning new tricks. My goal is to within the year I will love and celebrate my body more. I promise!

If you want to copy this outfit it's very simple. I chose my favorite over-sized sweater (or sweater dress), this one is Zara's Modern Icon Dress (no longer available), to layer over some leggings I got at Old Navy – which are like 10/10 would definitely recommend! I like to keep my comfy outfit consistent so I would recommend pairing yours with some interesting flat shoes. So when I say an "interesting flat shoe" there are two things that would qualify: texture or color. I kept with a black and white color  but a shoe with texture (they are Gap's Leather Loafers in Black Snake), but this look would have also been very cool with some super colorful sneakers. My purse is small just to keep proportion to my big sweater – mine is the Kate Spade's Cedar Street Monday in White (color unavailable). As for hair and makeup, I would keep it simple. I did a bun today, but usually I keep with the sporty trend and pull my hair into a super high ponytail.
---
Here are some affordable options to re-create this look!
Target's Crossbody Handbag with Turnlock, $26.99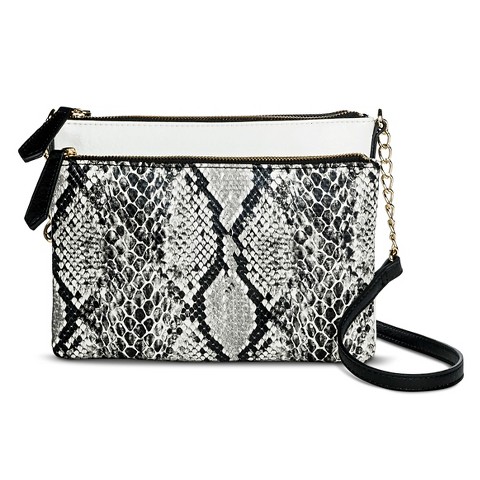 Target's Triple Pocket Crossbody Handbag with Zipper Closure, $26.99
H&M's Shoulder Bag, $24.95
Forever 21's Pointed Faux Patent Flatform Loafers, $29.90
Missguided's Chain Trim Loafer, $50.00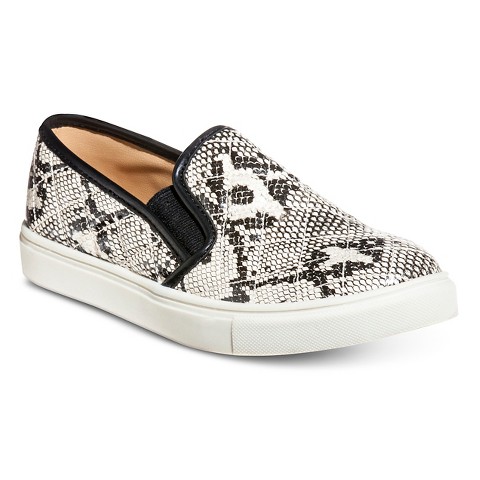 Target's Dedra Quilted Slip On, $17.48
H&M's V-Neck Sweatshirt, $17.95
Forever 21's New York Distressed Sweatshirt, $19.90