TGIF or as I like to say FYIF (F**k yeah it's FRIDAY!). What better way to celebrate than to see the newest and freshest pieces across the web? Well, maybe happy hour… Hold on to your drink, because it's time to catch up on the latest styles and trends you might have missed this week.
What exactly is Friday Finds? Well, Every week I scour the interwebz to find the newest trends and narrow it down to six items which are showcased every Friday.
---
For the next few Friday Finds I will be discussing the recent most fall trends. This week I was seeing a lot of androgynous pieces. They were a little men's wear inspired, but still had an element of femininity. It's just a great reminder than there are no social rules when it comes to fashion. Wear what you like! (Even if you find it in the men's section!)
Therefore, this week's trend I'm going to call it, "fall androgyny" – because who can even tell what gender you really are under all those layers? Not that it matters anyways…
I hope you guys enjoy these items and if you like something, make sure to let me know in the comments below and get it before it sells out! See you next week with a fresh set of pieces. Bye!
---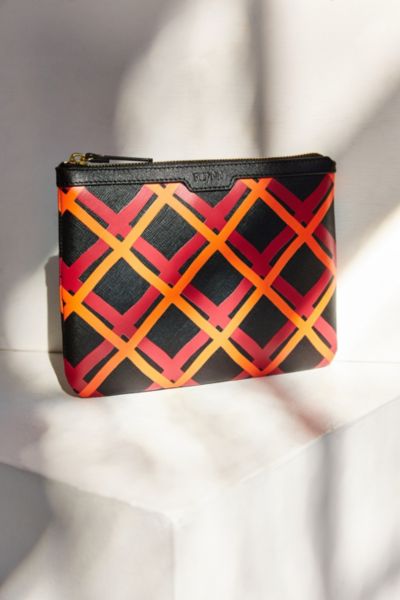 ---
H&M Wool Blend Biker Jacket, $79.99;  FLYNN Madison Printed Pouch, $60.00; Boutique Judo Jumpsuit, $210.00; Forever 21 Faux Leather and Metal Choker, $7.90; & New Look Roll Neck Sleeveless Tunic $33.00; & EEight Nelly Ankle Boot, $120.00